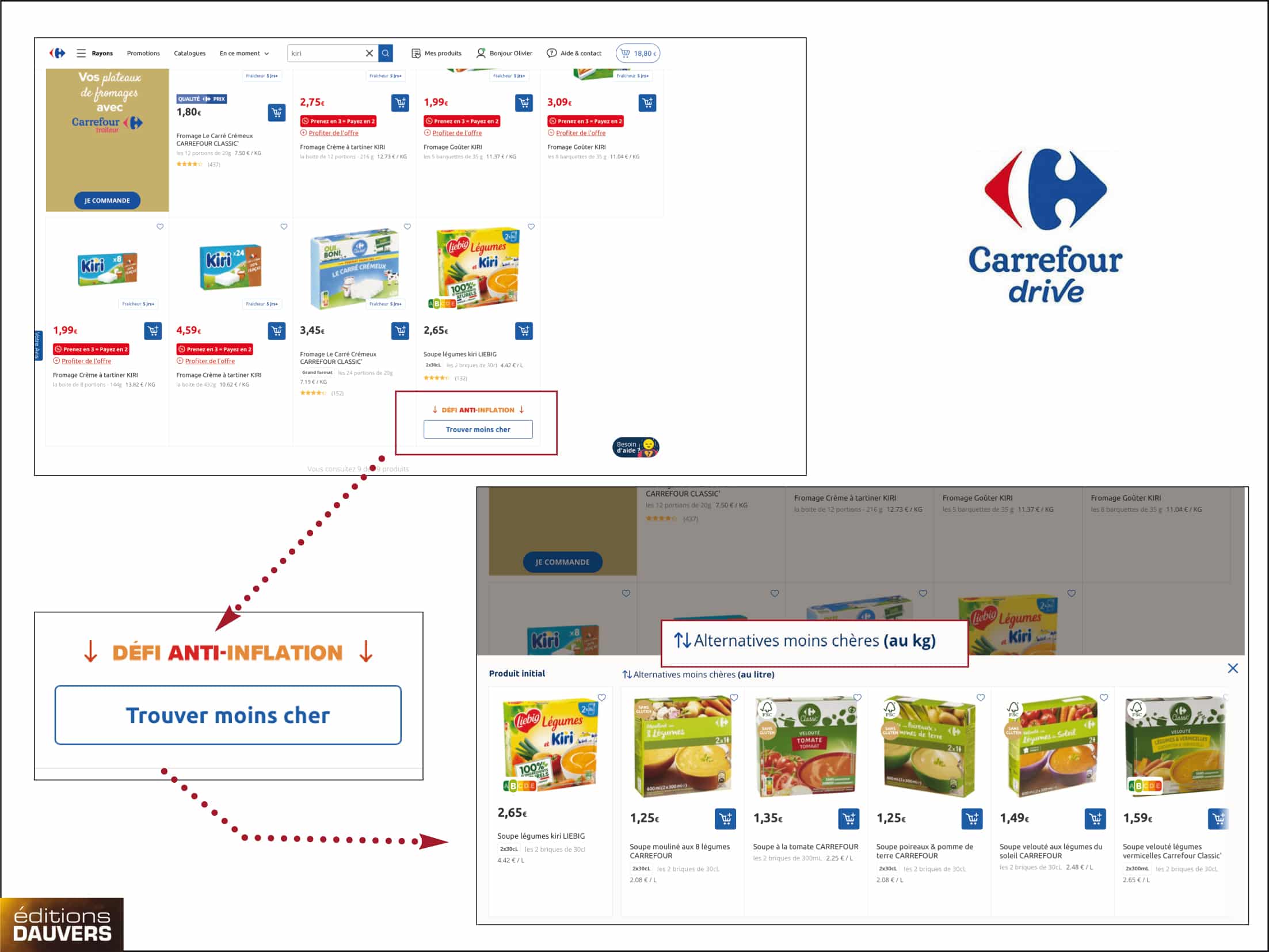 in May (review here), you revealed how Carrefour was pushing (thanks to the data) for healthy purchases. What Carrefour calls "alternatives," are offered at the end of the purchase process, just before payment. Size:I chose this product, but maybe this one could be betterDepending on the case, it is about preferring products with better nutritional ratings, devoid of this or that ingredient, with a guarantee of origin, etc. In short, Carrefour aimed to help its customers on the path of virtue.
From now on, Carrefour also directs them down another path: saving (which itself is rather clever). Over the summer, Carrefour first developed an algorithm to offer promotional alternatives. "You have chosen President Camembert, you have a Cœur de Lion for sale at the momentNow, when changing gear, Carrefour tests on 200 "cheaper" engines directly on the product's small sheet. In other words: before putting it in the basket.
If the purpose is not to push private labels, the result is still there: by offering cheaper alternatives to the big brands, Carrefour often (too?) orients its customers towards private labels.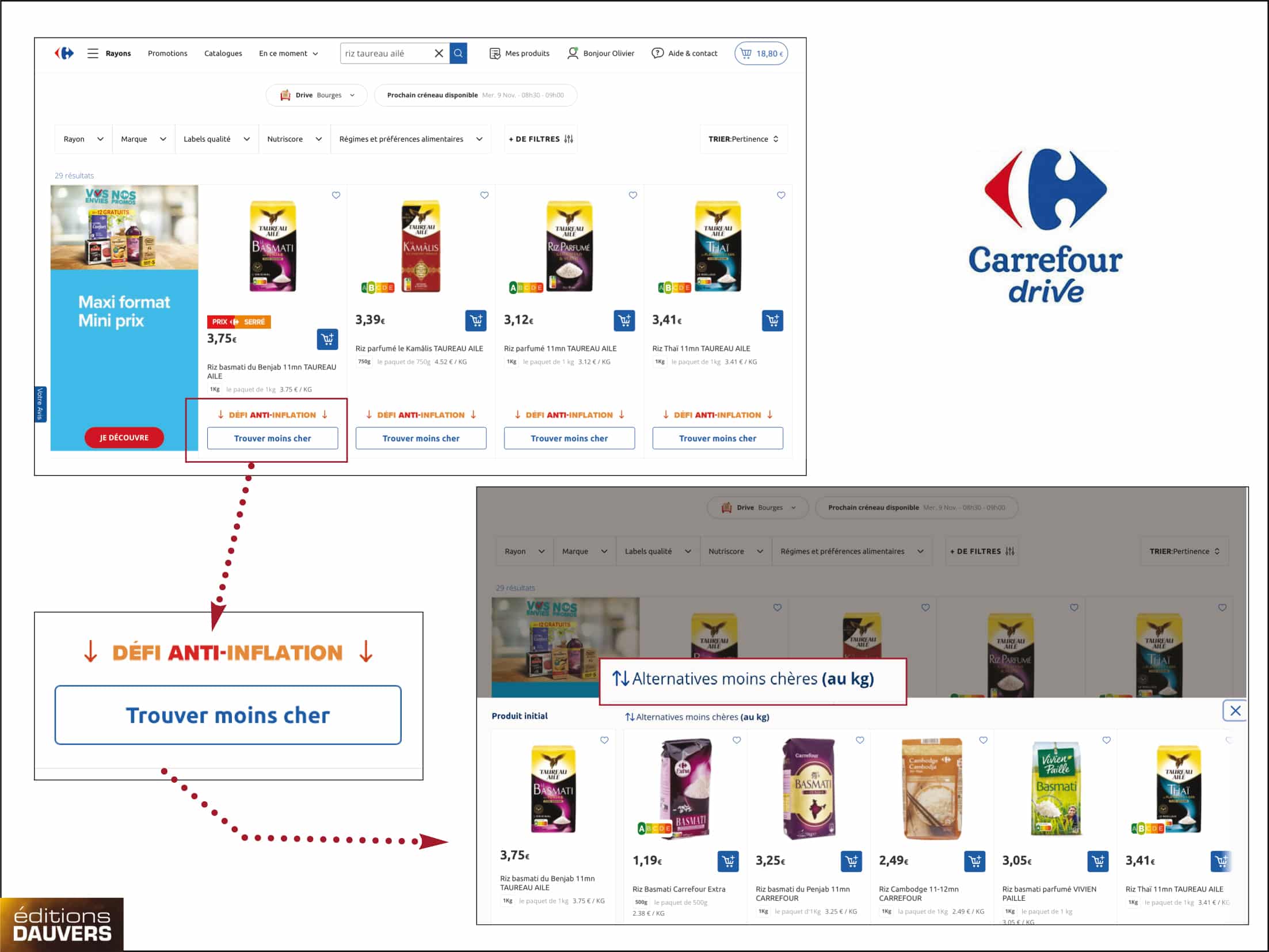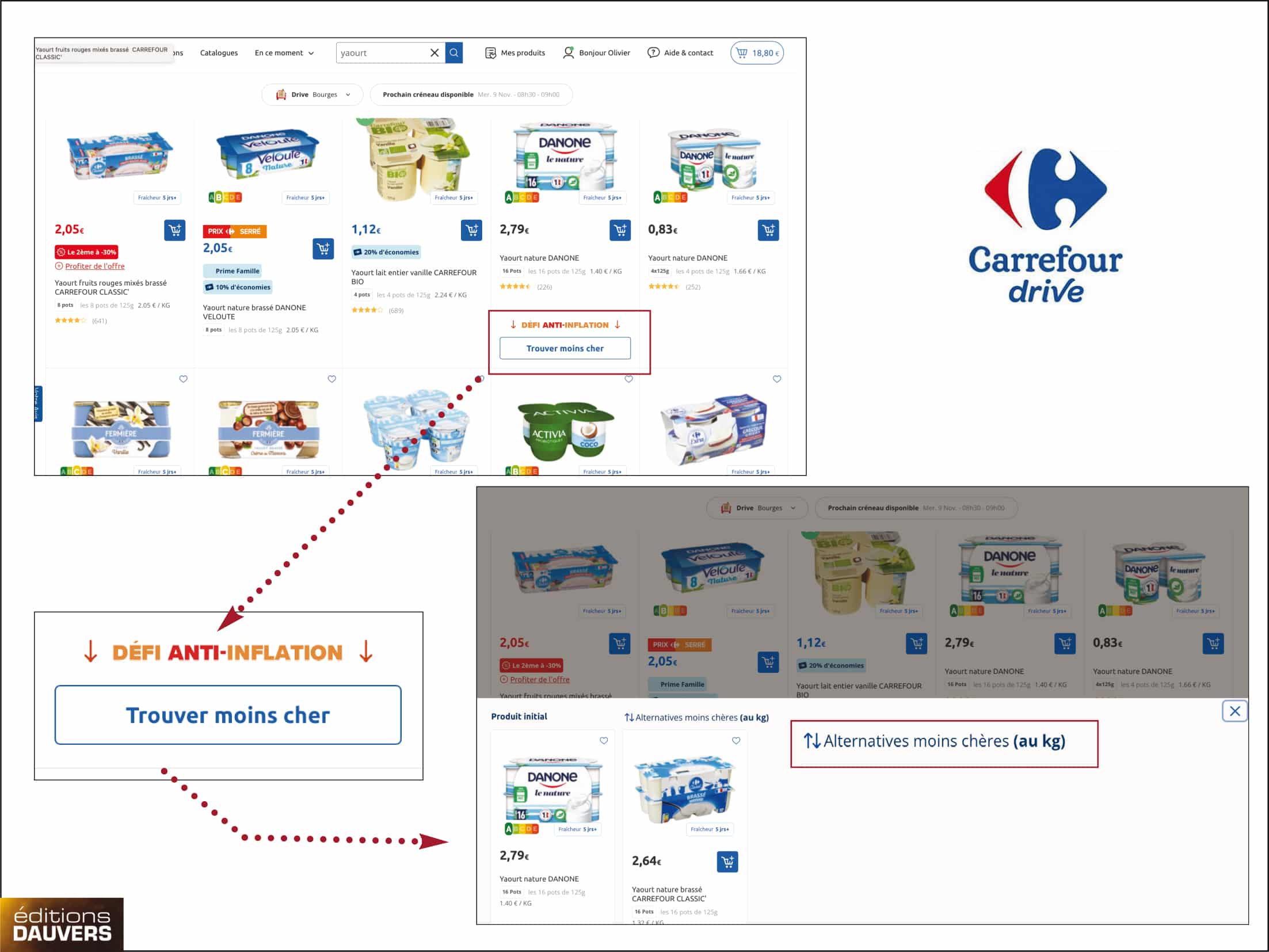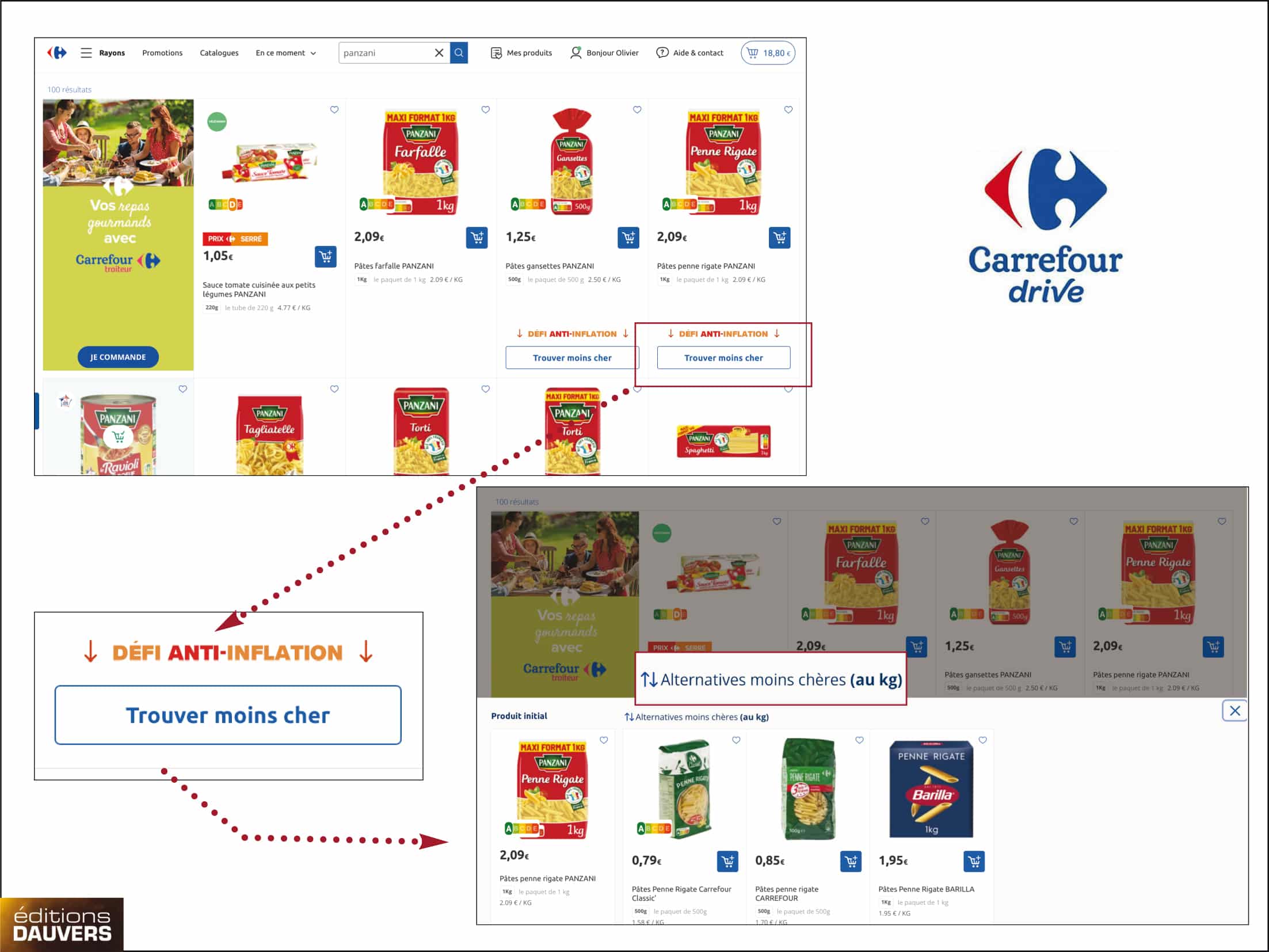 There is still the (classic) pitfall of algorithm calibration. Two examples (below). First on Nutella, usually a brand whose acceptance of substitution should be structurally poor (an understatement). Not to mention that serving Peach Cream instead of Nutella for the sole reason of saving money lacks a bit of foresight… Example Two: Suggested Substitutions for La Vache qui Rit Light. You have little trouble seeing the significance of Babybel or artificial MDD. But if the data indicates that, eh…