Genetic disorders are now being tested as part of Queensland's existing heel prick test for newborns, with the aim of earlier, potentially life-saving detection and treatment.
Beginning in May next year, babies will be screened for rare conditions such as Spinal Muscular Atrophy (SMA) and Severe Combined Immunodeficiency (SCID) through regular, free newborn testing procedures.
Little Oakley Gough was 18 months old when she was diagnosed with spinal muscular atrophy, a genetic disease that affects the neurons that control muscle movement.
Left untreated, the disease can lead to severe and irreversible muscle wasting and muscle weakness.
CONTINUE READING: The new COVID-19 subvariant is a 'wake-up call'
Oakley's mother Kate Gough said if her daughter's condition had been discovered earlier, her baby might have received the life-changing treatment, making the disease almost undetectable.
"To do this despite having to be diagnosed and treated at birth, an opportunity my nearly two-year-old daughter will never have," Gough said.
'Bubble' baby Isabelle Grant was also born with a rare genetic condition.
Mother Louise Grant said she had no idea traveling with her baby would make her incredibly ill or kill her until Isabelle was 18 weeks old.
CONTINUE READING: Putin bans more than 100 Australian figures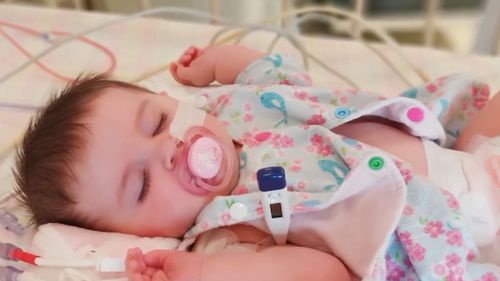 Isabelle was diagnosed with severe combined immunodeficiency (SCID), which means she was born without a functioning immune system and had to stay indoors for protection.
"She had her life-saving transplant when she was seven months old and now she's nearing her second birthday, a milestone that many other SCID babies can't reach," Grant said.
Families in Queensland have been calling for changes to the heel prick test for years to make parents aware of these conditions.
Thirty families are affected by spinal muscular atrophy each year, which is one in 10,000 newborns.
SCID is even rarer, affecting about 1 in 40,000 newborns.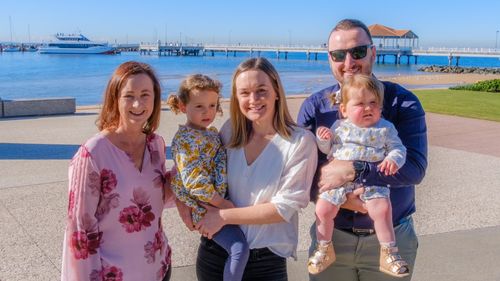 Health Secretary Yvette D'Ath said early diagnosis can dramatically improve the lives of babies born with these conditions.
"The good news is that once we have this equipment, as I said, we will be able to treat many, many more genetic disorders," D'Ath said.
"The screening will continue to be available free of charge to all parents in Queensland."
It costs $1.6 million to set up new testing capacity, and thereafter an additional $1.25 million per year.
Gough said the new test would be life-changing for Queensland families.
"There's a line in the sand today," she said.
"Future families don't have to go through this grief because they will have the opportunity that our little ones missed."
CONTINUE READING: "Forgotten people" have been waiting for their Australian visas for half a century
#Newborns #are #tested #for #rare #genetic #diseases #test #stab #heel #in #Queensland