An "unusual tiredness"… (Photo: Adrian Swancar for Unsplash)
FUCKING WORK! is a section where Olivier Schmouker answers your toughest questions [et les plus pertinentes] about the modern business world… and of course its quirks. An appointment to read tuesdays and the thursdays. Would you like to participate? Send us your question to mauditejob@groupecontex.ca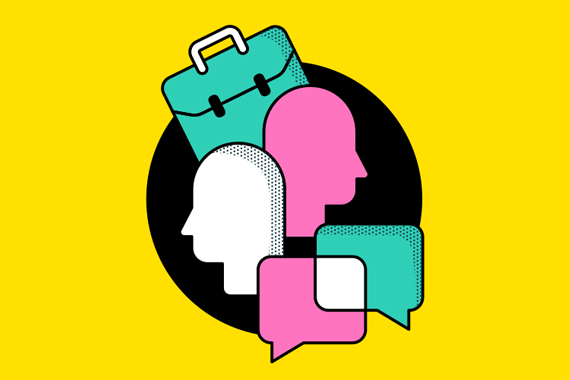 Q. – "When my employer announced that hybrid working would be the new normal, I cried with joy. I finally had the best of both worlds: moments with my colleagues, others at home alone. But I get disillusioned. The constant back and forth between office and home tires me and stresses me out. I feel like a nomad, always lugging my things from one place to another, with the constant fear of forgetting something important (a file, my mouse, etc.)… » – Maud
A. – Dear Maude, your new reality at work seems to be wearing you down. If it can put your mind at ease, I can tell you that you are not alone. Far from there. A recent survey conducted by TinyPulse, a digital platform for employee engagement, found that 80% of HR leaders in the United States agreed that hybrid working causes "unusual fatigue" among employees.
Alarmed by this staggering proportion, TinyPulse analysts conducted a survey directly of workers around the world on the varying impacts of hybrid work on their physical and mental health. They found that 72% of employees were "burned out" from hybrid work. This percentage is "double" that of workers working 100% remotely. And it is "significantly superior" to employees who are 100% in the office.
How is it that hybrid work can really "exert you"? The study offers two explanations.
1. Two routines instead of one
In hybrid mode, the work becomes "jerky". It happens here, then there, then again here and again there. It requires a constant shift from office routine to home routine. And that constant variety ends up being exhausting because it requires "more energy, organization, and planning."
2. Digital presenteeism
When employees work remotely, there is a risk that they engage in "digital presenteeism". That is, feeling pressured to be online all the time, even when it's not necessary lest their employer see them using their offline time for other things (laundry, an episode of a Netflix TV series, etc.). This can lead to overwork and even burnout, the effects of which are devastating for both the employee and the employer.
In addition, a survey conducted in the UK shows that 20% of workers say they suffer 'mentally' from hybrid work because they can no longer separate their private and professional lives. According to them, it has become impossible for them to switch off from work and feel 100% available to their employer.
The solution? TinyPulse Analysts Recommend… Dialogue. It is not for the employer to set the rules of hybrid work alone, such as decreeing that everyone must be in the office on Mondays, Wednesdays and Fridays and at home on Tuesdays and Thursdays. Ideally, the manager will meet individually with each employee they are responsible for to see on a case-by-case basis what is the best solution for adopting hybrid working. Identify together the pros and cons and together identify the means that can be used to overcome any difficulties.
Therefore, Maude, you would certainly benefit from meeting your manager and telling him about your hybrid work fatigue. And to invite him to look for possible solutions together in order to remedy the situation. In particular, this is to allow you to be more organized to move from one routine to another, to at least reduce the mental strain this places on you. As for your manager, he may be aware of the unexpected difficulties that members of his team are encountering and thus be able to make some sensible corrections to the current management policy regarding hybrid work.